YOUTH ACTIVITIES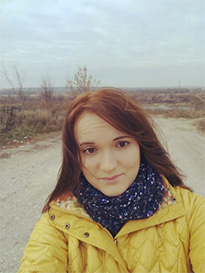 Dear friends, welcome to the youth section of our website!
The Association of Orthodox Scientists, which includes oneself the youth subdivision, enables to execute one's ideas and plans, develop creatively and professionally under the wing of competent mentors.
These mentors treat the belief in God, morals and spirituality as their living and working basis. Following their example we will be learning and improve ourselves. Students, bachelors, masters, postgraduates, medical residents and interns!
We invite you to take part in youth subdivision's work of   The Association of Orthodox Scientists. With us you will find:
1. Support in study and scientific work.
2. Organizing joint trips.
3. Participation in student youth workshops.
4. Participation in volunteer activities.
We welcome any initiative and ideas of all kinds!
Regards,
Yekaterina
8-919-182-82-60
katerineblack@gmail.com
https://vk.com/evening__star
Skype vesper_888_katerine